2018, Coffee Production Is going To Increase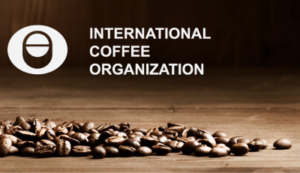 In November 2017, the ICO composite indicator price (averaged 117.26 US cents/lb) continued to decline (down 2.3% from the average price in October). The Arabica group indicators were generally stable in November. For the Robusta group the monthly average decreased by 7.2% to an average of 91.33 US cents/lb.
In October exports were 11.4% lower than the same month last year at 8.8 million bags:
Arabica was9% lower at 5.7 million bags
Robusta declined to 3.10 million bags, 14% lower than last year, due largely to an estimated 30.3% decrease in exports from Vietnam.
However the world coffee production in 2018 is preliminary projected to increase by 0.8% to 158.69 million bags. Regarding coffee production in some countries:
In South America it is projected to decrease by 3.1% due in part to the lower than expected output in Brazil in the year 2017/18
Africa's output could increase by 4.1%, led by ongoing growth in Uganda where its replanting efforts in recent years are beginning to bear fruit
In Asia & Oceania it is expected to grow by 4.4% as beneficial weather and adequate water supplies during the initial stages of growth are expected to boost yields in Vietnam, the largest regional producer and second largest globally
In Central America & Mexico it is expected to expand by 4.3%, as some of these countries have recovered from the outbreak of coffee leaf rust several years ago.