Coffee and Transport Hubs: Specialty Coffee Consumption Growths in Train Stations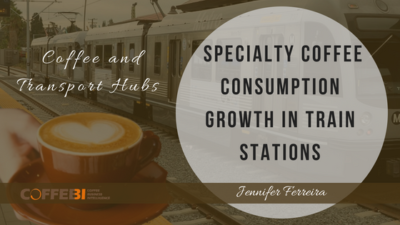 Transport hubs have long been places where coffee shops have had a presence, and to some extent the trends in coffee consumption have been reflected here – in particular the spread of chain coffee shops. Some of the chains have recognised that transport hubs need to begin to shift their coffee offerings too – in  2017 Starbucks opened a 24 hour Reserve Store in Changi Airport T3 in Singapore. But, it seems, perhaps as a reflection of a rising consumer demand for specialty coffee, there appears to be increasing specialty coffee options from independent coffee companies too.
There are a range of different ways specialty coffee has been expanding into (and nearby) train stations – through independent roasters supplying coffee shops, coffee carts, and in some specialty coffee shops.
Particular examples include:
These are just a few examples, but it's not just train stations, airports too are transport hubs which seem to be another arena where specialty coffee is growing. Specific airports that were mentioned  including Sydney, Wellington (New Zealand), Stockholm and Portland (Oregon).
An article in The Journal (from January 2018) highlights how Dublin airport wanted a business offering 'high quality' coffee to replace the existing Spar in Terminal 2. It put out a tender for a unit for five years but particularly focused on coffee shops, seeking a 'high quality coffee offer that is capable of appealing to an international market'. The tender for this has now closed, so it will be interesting to see what opens there.
This concept, however, is not new, as highlighted by an article from 2014 from  Food Republic, which argued that airports were 'stepping up their coffee game', at least in the US. The article explained how food and beverage operator  OTG had partnered with several local specialty coffee roasters, including Irving Farm in New York, Dogwood Coffee in Minneapolis, and Sense Appeal in Toronto 'to offer travelers a better pre-flight caffeination experience'. This article raises an interesting point that, in some cases, specialty coffee companies might not be interested in scaling specialty coffee into these arenas, and that even if they are, it might prove challenging to find suitably trained baristas to work in them.
It will be interesting to see if the rise in interest in specialty coffee, that has been seen in many towns and cities across the world, will be reflected in the coffee offering in transport hubs in the future, and if expansion in this area will fuel future growth.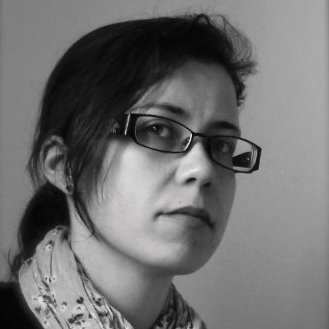 Jennifer is a researcher in the Centre for Business in Society at Coventry University and her research interests focus on the coffee and café industry. She researches how the café industry has developed in different national markets, different business models within the café industry, and the role of cafes in different urban spaces. In particular, a current project, 'Spaces of Community' explores the economic impact of cafes but also the importance of cafes for different communities and cultures considering how and why cafes have developed, what roles cafés play in communities, how cafes spaces are used, and the ways in which cafes engage with their local communities. You can read more about her research on the 'Café Spaces' research blog.