The European market for professional espresso coffee machines 2019 (Part 1)
The European market
The European market has a value of 512 million euros at sell-in with an average growth of 4.0% in the last three years. The number of machines sold on the continent is 215 thousand units.
A large proportion of the market is concentrated in Western Europe (89% of value) particularly in the EU5 (Italy, France, Germany, Spain and the United Kingdom) which represents 67% of the total.
The remainder includes Eastern Europe (9%) and other countries representing just 2% of the total market in value.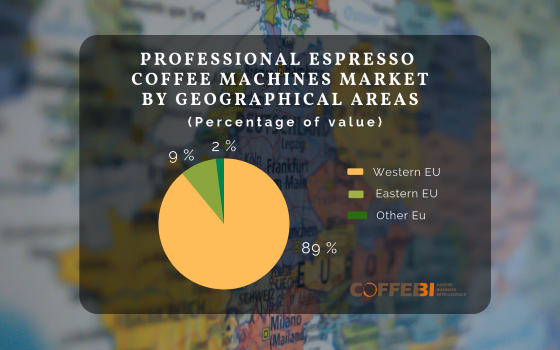 The HORECA market has grown over recent years, despite the difficulties in the European economy. Growth is mainly due to the opening of new coffee shops and coffee corners that require new coffee machines.
The development of the hospitality industry and foodservices has increased investment and boosted the machine market, particularly in Northern and Eastern Europe.
Traditional vs Fully-Automatic models
Traditional models represent 51.2% of the market compared to 48.8% for fully automatic models.
The sale of traditional models has reached a value of 193 million euros with an average increase of 4.2% in the last three years. These models are particularly common in Southern Europe (Italy, Spain and Portugal) but also in France and the United Kingdom.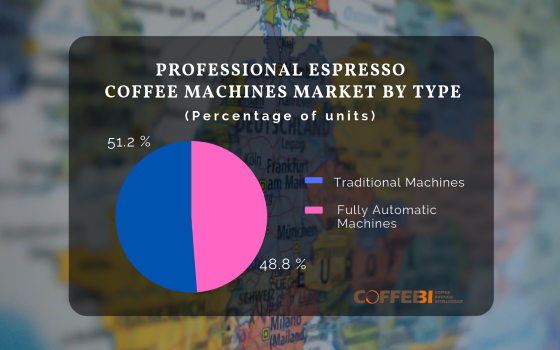 Fully automatic models represent a value of 319 million euros (+3.8% on average, in recent years). These models are mostly used in Central Europe (Germany, Austria, Switzerland) and in Northern Europe.
The average sell-in price of a traditional model in Europe is around 1,800 euros. This price has increased by 1.0% on average over recent years. The models that are mainly used fall into two groups.
The sell-in price for a fully-automatic model is about 3,000 euros. Prices increased on average by 0.5% in the past few years. The professional models that are mainly used have a performance level of 150-250 cups per day.
Read Part 2:The European market for professional espresso coffee machines 2019 (Part 2) 
Buy the most detailed report on the HORECA Espresso Coffee Machine market with micro-split for Coffee Shops and coffee services.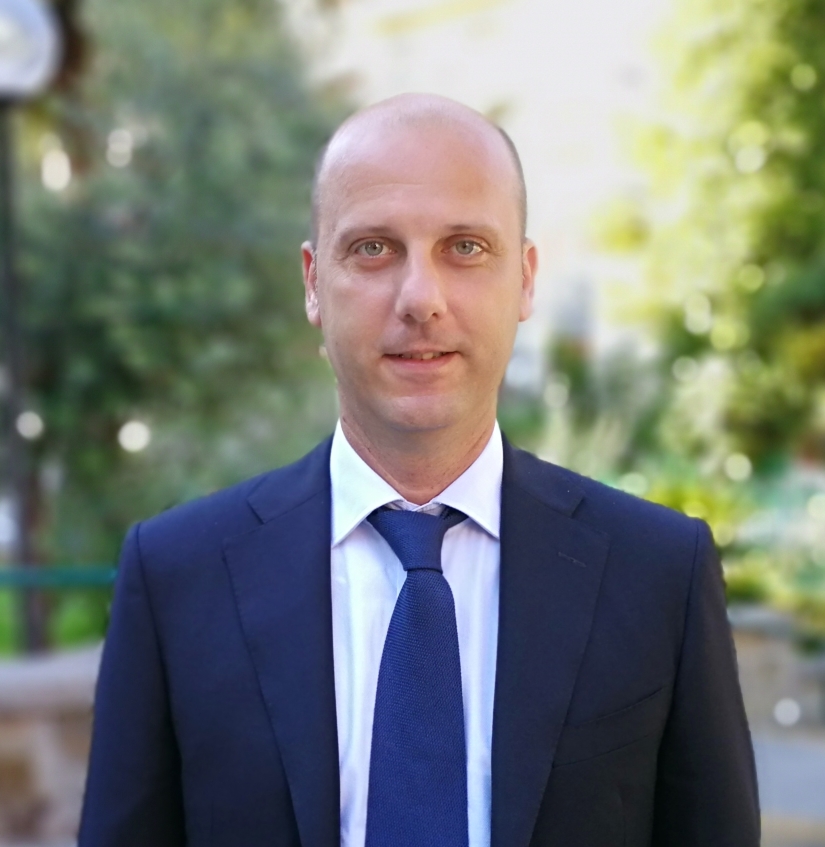 About 20 years of experience in competitive market analysis, data surveys, worldwide markets, and significant experience in the study of the coffee industry, especially in B2B, HORECA and professional markets.
In charge of selecting the appropriate research methodology and supporting techniques to meet customers' business objectives, with specific expertise in research plans and questionnaires.
Consultant in interpreting data, writing reports, and making actionable recommendations.
For Mariano, coffee is not only a job but also a passion.