The European market for professional espresso coffee machines 2019 (Part 2)
Europe comprises the world's largest manufacturers of professional espresso coffee machines, both traditional and fully-automatic models.
Italy (for traditional models), Germany and Switzerland (both for fully-automatic models), make up more than two thirds of the total world production of espresso machines, particularly in the top price range.
Other leading manufacturing countries are Spain, France and Sweden.
Read also part 1: The European market for professional espresso coffee machines 2019 (Part 1)

In recent years, some leading operators have been making strategic acquisitions of other machine brands to better consolidate their position in the professional coffee machine business. Competition is very high, and innovation is the key factor in maintaining and gaining market share.
Italy and other leading countries
Italy is the market with the largest number of traditional models. The country accounts for 30,500 espresso machines in the HORECA of which 85% are traditional models.
The total market value is 40 million euros at sell-in prices.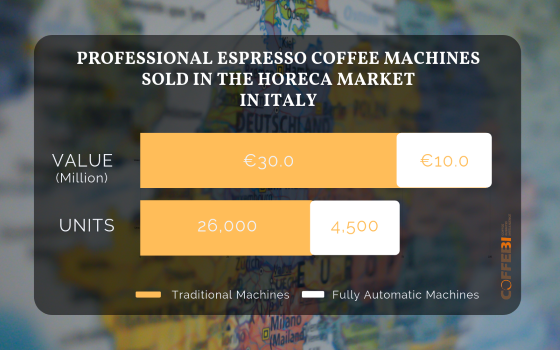 The sale of espresso machines has recorded a good performance over recent years, despite the economic crisis. Competitive prices and the quality of the coffee in the cup are always the leading success factors in this market.
Germany is the market with the largest number of machines in Europe and the largest for fully automatic models. The country has a strong competitive rivalry and high requirements for standards of service assistance and performance for coffee machines.
In France, the market for coffee machines is almost equally divided between traditional and fully automatic models. A large part of the traditional models are sold in the main centers where new coffee shops are opening.
Spain is the country that recorded the largest market increase in recent years. Traditional models have a larger market share compared to fully automatic models.
In the United Kingdom, despite the suspense over Brexit, the market is still growing, thanks to new sales in the segment of traditional models that represent more than one third of the total.
Buy the most detailed report on the HORECA Espresso Coffee Machine market with micro-split (Coffee Shops and coffee services):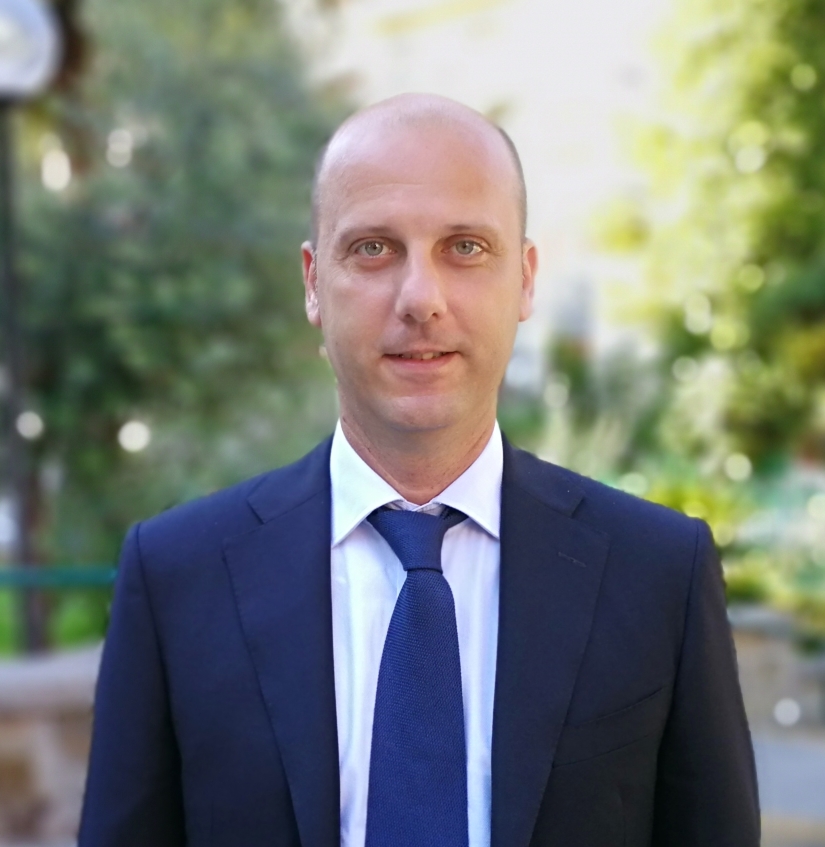 About 20 years of experience in competitive market analysis, data surveys, worldwide markets, and significant experience in the study of the coffee industry, especially in B2B, HORECA and professional markets.
In charge of selecting the appropriate research methodology and supporting techniques to meet customers' business objectives, with specific expertise in research plans and questionnaires.
Consultant in interpreting data, writing reports, and making actionable recommendations.
For Mariano, coffee is not only a job but also a passion.