Italian espresso: price and pains
This content is reserved to the members of the CoffeeBI Community. 

To continue reading, register for free or sign-up here.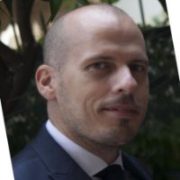 Creative and business-oriented, with about 20 years of experience in marketing, research, and customer experience, he merges analytic thinking with a strategic view, into a continuous research of cutting-edge ideas to help business growth. Co-founder of CoffeeBI, since 2015 he has leading its marketing strategy, by finding new ways to use marketing with technology in every phase of CoffeeBI life cycle.