MILAN - The value of a cup of coffee is the result of a sum of specific costs. According the Italian magazine BarGiornale, basing on the data of FIPE (Italian Federation of Public Restaurants and food outlets), in Italy the price the end consumer pays is seven times higher than the first cost, which is, for the trader, 0,02 euro. The cost reaches 0,14 euro for the roaster, up to 0,96 euro for the end consumer, with a nine time increase. Nevertheless, the profit for the bar owner is not very profitable. If we take into account manpower, renting, facilities and other operating costs, the gross profit of a bar owner is only 0,15 euro, multiplied by 171, the average of cups sold per day.
Recently the Fife data have showed small sign of recovery. The daily sales have increased from 171 to 175 cups and the average price has increased from 0.94 to 0,96, with a peak of 1.07 euro in Bologna, Rovigo, Ferrara and Bolzano.
The higher consumption is in the lunch bars (220 cups per day) followed b...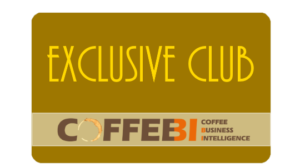 This content is reserved for CoffeeBI Exclusive Club members.  You can join our club by subscribing to the CoffeeBI Membership Program. Log in to access your Club area or sign up now, it's free: click here to sign up.