Italian espresso: price and pains
MILAN – The value of a cup of coffee is the result of a sum of specific costs. According the Italian magazine BarGiornale, basing on the data of FIPE (Italian Federation of Public Restaurants and food outlets), in Italy the price the end consumer pays is seven times higher than the first cost, which is, for the trader, 0,02 euro. The cost reaches 0,14 euro for the roaster, up to 0,96 euro for the end consumer, with a nine time increase. Nevertheless,
This content is reserved to the members of the CoffeeBI Community. 

To continue reading, register for free or sign-up here.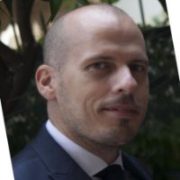 Creative and business-oriented, with about 20 years of experience in marketing, research, and customer experience, he merges analytic thinking with a strategic view, into a continuous research of cutting-edge ideas to help business growth. Co-founder of CoffeeBI, since 2015 he has leading its marketing strategy, by finding new ways to use marketing with technology in every phase of CoffeeBI life cycle.