The 9 most asked questions at The London Coffee Festival 2016
We recently spent four days at the London Coffee Festival held at The Old Truman Brewery, Brick Lane. The event was the best yet with 30,488 visitors, both trade and the public, who came along to savor the sights, sounds, smells and buzz of what felt like a real festival.
By spending time talking to hundreds of budding and experienced coffee shop owners we got an amazing insight into the issues that they are facing. We have put together a summary of the key questions we were asked time and time again.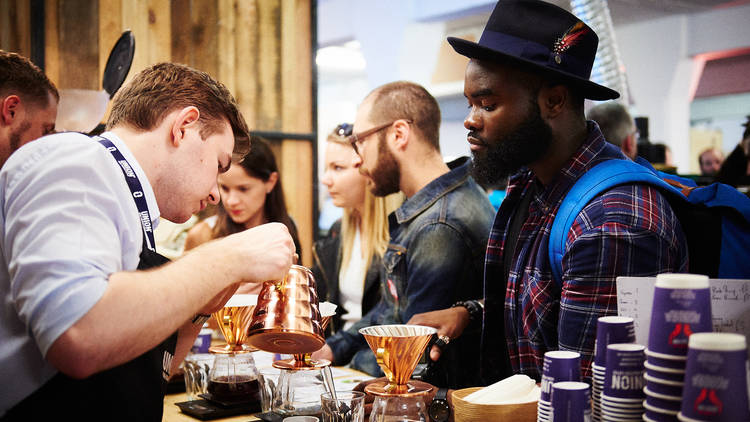 How do I find a site, as all the good sites are gone?
The big chains spend millions and use a scientific approach to selecting a site to open in. Sometimes this is good because if you have a chain coffee bar in an area you want to open in then it means they have done their homework and think that the area is suitable.
The beauty of the site chosen by an independent is that it does not have to tick all the boxes on a Starbucks executive's spreadsheet, and can be a little quirky or off the wall and something that the big boys would never choose, thus you will add to the 'independence gene' of your new business.
Landlords look for lots of things in their potential tenant, with strength of covenant being high up on the list, however if a landlord, particularly in a shopping center or mall is looking at the overall attractiveness of his complex to other businesses, he may prefer a quirky attractive independent coffee shop as an anchor tenant to enliven an area to make it more desirable for other potential tenants.
What coffee roaster should I use?
This is up to you, should be in line with your passion for your business and your customers' tastes. The coffee shop boom has ensured there is no shortage of roasters around, from micro-roasters to large scale commercial roasters. The question should be what roaster will give me the best service in terms of a consistent product and ongoing training, as they will become long-term partners in the success of your business.
The other thing to consider is how well your guests like it. Coffee is in a place that wine was in 25 years ago, with the consumer just beginning to explore, experiment and understand the nuances of different origins, roast profiles and methods of coffee production. Your own audience waiting outside your business will be at different stages of the learning journey, so will need to be listened too and educated ultimately, however,  they will want something they enjoy and is consistent every visit.
What's a good coffee machine?
The answer to this is more about who is a good coffee machine supplier. Your coffee machine is a considerable investment and will be the lifeblood of your business. You should never buy from someone who will not service and maintain it for you. Buying second hand or cheaply from the Internet without a service agreement or warranty, will become a ticking time bomb, and a broken down coffee machine is effectively a closed coffee shop.
Click here for a short video of the show just before it opened to the public
Why do I need a property lawyer?
One of the easiest mistakes to make is to not understand commercial property agreements. They can be very onerous and full of unexpected surprises that can be very costly; so spending money on a property lawyer will be money well spent. We have personally been very thankful for the advice we have been given, without which our business would not still be operating. Remember when you sign a lease, you are agreeing to pay the landlord the annual rent X the number of years of the lease, so a 10- year $50k lease is really $500k.
The market is saturated isn't it?
The coffee shop market has grown considerably in the last ten years, the chains like Starbucks and Costa have educated the public to a point where they won't tolerate poor coffee anymore. This new level of knowledge has encouraged people to actively search out independent coffee shops, to a point that a recent survey suggested that 80% would prefer to visit an independent coffee shop rather than a chain.
Where do I get my equipment from, what about second hand?
The answer to this is, it depends. The coffee machine we have already mentioned above but there is an opportunity to use second-hand equipment, with the exception of a dishwasher and ice machine, due to their high usage and tendency to break down.
There are auction sites that sell second-hand catering equipment, and online stores that sell at low cost. Tables and chairs can be bought second hand too, but only if this is the look you are going for, and beware of having tables that are too big as this will reduce your seating capacity.
What do I need to do if I want to bake and sell my own cakes?
You must produce a fixed recipe and costing and ensure that all food hygiene guidelines are followed, especially around eggs. You may find that the extra effort and staff energy and equipment costs may tell you that getting them made by someone else is a smarter decision.
I want to open a vegan/gluten free/organic coffee shop, will it be ok?
The key to making these types of businesses work is either to find enough customers within your catchment to sustain you or having a wider appeal that has a specific attraction to your target audience as well as others.
One in five people now believe they have some type of food intolerance, so every coffee shop needs to cater to these markets as well.
I'm opening in this-country/city/town and it will be different there, won't it?
The principles we talk about  in our book, The Daily Grind – how to open a coffee shop that makes money, are transferable between, town, city or country, high street, mall or cart. There will be some cultural differences between areas, but in general, a good coffee shop will be a good coffee shop anywhere.
The magic ingredient of any coffee shop business is its connection to the local customers and community, who will want you to succeed.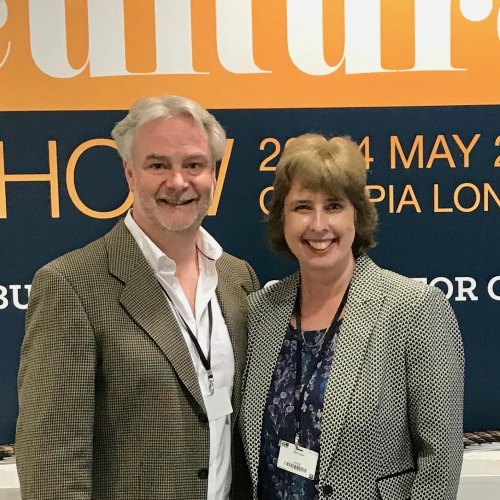 Andrew & Claire Bowen, The Coffeepreneurs, are the Authors of the Amazon best seller, 'The Daily Grind – how to open and run a coffee shop that makes money'. They are also the founders of Cafe Success, 'The ultimate resource for coffee shops'. They own and run their own independent coffee shop, Java&Co, based in Oxfordshire, UK. With over 20 years of experience in the industry, they have been franchisee's, regional franchisees single and multi site operators, as well as developing their own chain of independent coffee shops. They make coffee shop owners more money, by helping them 'Start Up, Scale Up or Tune Up' their coffee businesses.