The Slow Growth Of Coffee Consuption In Poland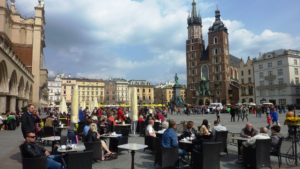 The coffee culture came to Poland quite late – in the end of the 80s. Before that the only coffee you could find in the country was Robusta which was not easy to buy. After becoming a democratic republic, Poland got access to all varieties of coffee though it took time to catch up with the rest of Europe. Today Poland has joined the third wave of coffee (perfectdailygrind).
In 2015 the total consumption of coffee in the country reached 1.5 million
This content is reserved to the members of the CoffeeBI Community. 

To continue reading, register for free or sign-up here.