HostMilano 2017: Five Trends for the Future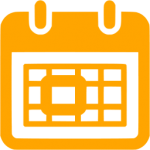 A double paradigm is taking over in the world of coffee, which is growing in volume, quality and variety, and is conquering new channels, such as retail spaces, car dealerships, boutiques, bakeries, ice cream parlours, fast food joints, and so on. Moreover, the product offering is becoming increasingly diversified, ranging from hot to cold, and from mixology to cuisine, with ever-new recipes and pairings. It is this evolving world, focused on new technologies and product quality, that is featured at HostMilano, offering visitors the chance to choose from a wide range of solutions, both classic and contemporary.
According to Mintel, there are five main coffee trends in 2017: liquid nitrogen coffee, or Nitro Coffee, which is extracted cold from the bean, without roasting it, to which liquid nitrogen is added to give it a creamy consistency; cascara, an infusion made with the discarded "skins" of the coffee beans; green coffee, "aged" in barrels to amplify its fruity notes and aromas; coffee cocktails; and finally, on the tea front, the increasingly rich and varied products presented at the International Hospitality Exhibition, with "functional teas", such as matcha and kombucha, taking pride of place, being high in antioxidants and thus extremely healthy.
Dozens of events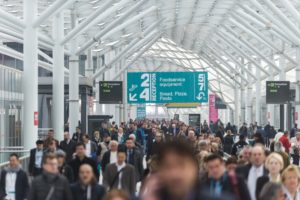 This complex world, from the exquisite Italian espresso to single-origin specialities, will emerge at HostMilano, in all its facets, in dozens of demos, tastings and lectures attended by the main industry players and the leading baristas.
A rich schedule of high-level events, therefore, will enrich the Sic exhibition, also through the presence of the leading industry associations.
Wce, World Coffee Events and SCA, Speciality Coffee Association will be in attendance with their global coffee samples and demonstrations before the public, preparing espressos and drip-brewed coffee as well as interesting coffee and alcohol-based concoctions.
In partnership with Mumac, the two associations will première Cafe Chronology, an event that brings to life three different coffee eras: the early twentieth century, the mid twentieth century and the present day. This journey through time will be accomplished through three "bars", each of which will present a different way of serving coffee and alcohol, also through the use of period machines and furnishings, thus recreating the coffee culture of that time.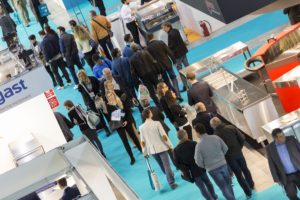 Altoga, the Lombard Association of Coffee Roasters and Importers and of Food Wholesalers, and Fipe, the Italian Federation of Retail and catering businesses, will collaborate at HostMilano 2017 to give life to Coffee and …, an event entirely dedicated to the world of coffee, from the green bean to its roasting and grinding, and through to the final tasting. The 5th Gran Premio della Caffetteria Italiana (Italian Coffeehouse Grand Prix) – organized by AICAF, the Italian Academy of Coffee Masters, and supported during the finals by Altoga to promote Italian professionalism and Italian products – will be held on 21 and 22 October: a panel of sensory judges will select the best bartender, whose recipe must include at least one typical Italian ingredient. The semi-finals will take place on Saturday, 21 October, during which the three best bartenders from each region will be shortlisted: 50% of the contestants with the highest score will go through to the final on Sunday, 22 October, for the final challenge.
On the training front, Hub Coffee Science, an extension of the International Hub for Coffee Research and Innovation, represents a centre for scientific research, where visitors will be able to interact with researchers and use lab instruments to explore the secrets of coffee from an unusual perspective. The public will be offered two experiential routes designed to teach visitors about coffee's scientific secrets. The first concerns the production process, from bean to brew, while the second addresses a highly topical issue, namely the impact of water on the final product, analysing different types and sampling a single type of coffee bean brewed with different waters.
The schedule of events devised for HostMilano by Mixer Educational with Planet One offers a blend of training and entertainment, revealing the magic of mixology through professional workshops and Food Shows. Attendants will be given the lowdown on natural herbs and medicinal plants, as well as being taught new mixing and food pairing techniques. Ancient ingredients will be used to create and transform classic flavours into something new and absolutely groundbreaking. Mixology and cooking masters will thus give industry professionals the chance to return to tradition and learn about the properties of natural herbs, their benefits, and their methods of use. And all at the service of healthy cocktails and sustainable food dishes.