The UK's Top Coffee Shop Experts Launch the First Coffee Shop Bootcamp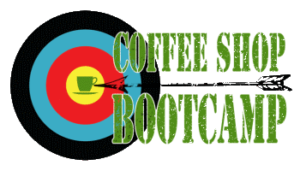 John Richardson and Andrew & Claire Bowen (CoffeeBI's Opinion Leaders) announced the launch of the world's first Coffee Shop Bootcamp, in association with Union Hand-Roasted Coffee. The first time that the three best-selling authors have worked together to bring together their knowledge, experience and passion for giving coffee shop start-ups an easy way to open successfully and be profitable.
'This year alone there will be another 1000 independent coffee shops opening, and we want to give them the best possible start. Unfortunately, we see new coffee bars owners dreams turn to nightmares too often for reasons that could have easily been avoided ', John Richardson the author of three best-selling books and founder of The Coffee Profit Lab said. 'There are a lot of start-ups out there that are in serious need of support so that The Bootcamp will set them up for success like never before '.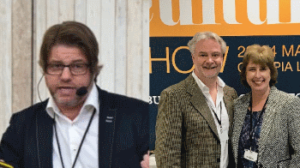 The first Coffee Shop Bootcamp will be held at Union Hand-Roasted Coffee's brand new Campus in London over three days from 20th September 2017. It will cover everything from developing your niche to location, funding, property, design, suppliers, menu, people, marketing and profit maximisation.
The idea for The Bootcamp was inspired at the recent London Coffee Festival when Claire got talking to Jeremy Torz of Union Hand-Roasted Coffee. 'It seemed that we were both getting enquiries daily from start-ups who didn't have a clue where to start' said Claire Bowen author of The Daily Grind and founder of CafeSuccessHub.com. 'So far the response has been overwhelming, and with only 20 places available and enquiries from all over the world, I think we may have hit a real need '.
Interesting content? Share it with your colleagues