Sharing Economy: Is It a New Market Place for Coffee Enterprises? (Part 2)
The sharing economy is growing rapidly and opening up new possibilities. People no longer need to own a vacation home, car or power drill. They can instead rent the item they need, when they need it, through the Internet. People are also turning to the sharing economy to find new sources of income, working as independent contractors offering city tours or pet-sitting services.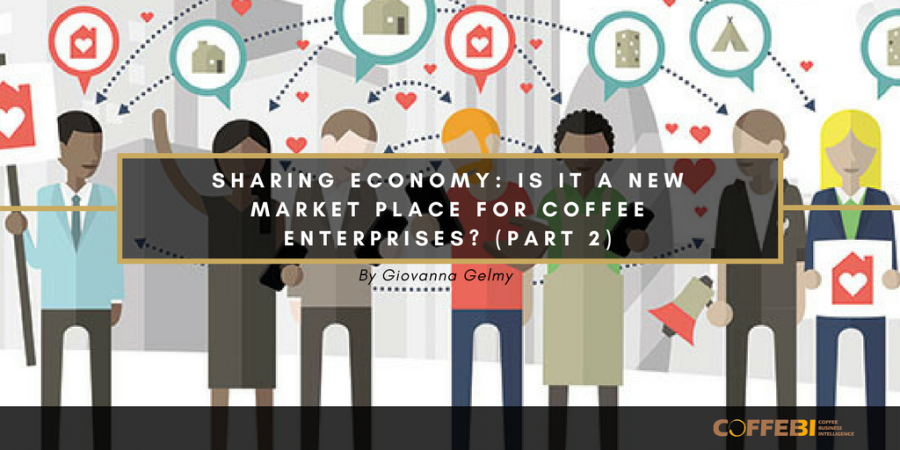 No one knows yet where the sharing economy is going, but the sharing economy is a reality and it's here to stay.
A profile of sharing economy users in the USA
A recent study shows that best users in the USA belong to one of these 3 categories:
Age: from 18 to 24 years old
Householders with income between $50k and $75k
Those with kids in the house under age 18
And 6% of US adults have engaged in a sharing economy transaction related to hospitality and dining.
Squeezing data and pointing at 3 marketing strategies
3 important points come out very clearly from the data collected among US users, the first one is very easy to note:
89 % of US users agree it is based on trust between providers and users.
78 % of US users agree sharing economy builds a stronger community.
57 % of US users agree access is the new ownership.
86 % of US users agree it makes life more affordable.
1. Relationships are the new wealth!
It's clear that we are in front of a new idea of wealth.
We do not have to sell a product itself anymore, nor even an emotion or a dream! Coffee roasters have to develop trustworthy relationships between communities and their products and even create coffee communities. People are drowning in objects, don't want to own things anymore, they want to stay together, be respected, feel safe and have the feeling they are doing something good for the environment (76 % of US users agree sharing economy is better for the environment).
People involved in sharing economy don't want to be simple consumers, they want to be real humans with real relationships. We are in an era where strong relationships are missing and people are looking for them desperately, coffee marketers have the possibility to fill this gap.
That's a revolution in marketing strategies, they don't aspire to have more than their neighbors, they want to share with their neighbors and trust other people.
The value is the relationship itself!
2. Sharing is Saving!
The second point is not so easy to see but it comes out after a while:
81 % of US users agree it is less expensive to share goods than to own them individually.
63 % agree it is more fun than engaging with traditional companies.
43 % agree owning today feels like a burden.
83 % agree it makes life more convenient and efficient.
Coffee roasters need to stress out a marketing of "to be with" against marketing of "to have"
It clearly appears that for these kind of consumers a trusting relationship between users is more important than the product itself. It comes naturally that new marketing has to work on this kind of relationship more than on the idea of "selling a dream". People don't need any more to dream, they need to stay together, share and save money and they are open to spending money if they have the idea that at the end they have gained a good relationship and a better balance with the world!
So here comes the point: People spend money if they think that at the end they saved money, gained a relationship and a better balance.
Money is not so important itself and having material objects is not the goal. The goal is to win together, like playing in a team!
3. Don't you see what is under your nose? Coffee is missing among foodies platforms!
In regards to food, from haute cuisine to oatmeal, foodies are sharing recipes, dining recommendations  and even their leftovers. Globally, there are some differences in the acceptance of the sharing economy. A global Nielson poll showed the willingness to participate in share communities varies from 54% and 52%, respectively, in Europe and North America, to 80% in Asia-Pacific, with the global average at 68%. The higher willingness to participate in emerging markets is counterweighted by the fact that internet penetration is far lower. But the impact on GDP could be higher in emerging markets as more people gain access to the internet.
The trend toward sharing started more than 15 years ago with intangible digital media, but has grown to include high-value tangible assets including automobiles and real estate.  The foodies of the world have embraced the sharing economy as a way to reduce waste, sample new cuisine and improve their cooking skills.
It's easy  to notice how some platforms are growing very well and very fast, but coffee is a big absence in them. Why? In these platforms there are no banners, no ideas, no offers of coffee, coffee products, coffee machines and this is a big green field, simply nobody sees the sharing economy as a field, nobody has created a marketing strategy to enter in sharing economy!  No coffee producers give their endorsement to private chefs or home restaurants and it's so easy!
Just to give some examples:
Restaurant Day, which helps people set up a pop-up restaurant for a day, made its debut in Finland in 2011 and has since spread across the globe to 72 countries. The website lets people sign up their "restaurant" and enter related details (menu, hours, etc.) as part of a food carnival that takes place four times annually.
Foodies hoping to successfully prepare osso buco or sushi for their dinner guests can tap into the knowledge of worldwide experts via this website. Professional chefs answer home cooks' questions via a video chat.
Remember to leave a tip!
This community aims to showcase real global cuisine – be it Mexican, Korean or Persian – by connecting hosts who like to cook in two dozen countries with guests who seek an authentic eating experience at someone's home.
For those looking for an alternative to pizza delivery, this US website offers daily menus prepared by professional chefs and delivered by drivers to the home.
The website donates a portion of the proceeds from each meal to a San Francisco food bank.
The UK website provides customers with a wide range of choice (there are 24,000 listed restaurants) for takeaway meals. Customers can order online rather than call, and they benefit from exclusive offers via the website.
On the first Friday and Saturday of every month, this website brings together diners in Zurich with people who want to cook them a meal at their home. Hosts list the menu, price and date on the website, and participants sign up to attend.
This is a food-sharing app out of India. It allows foodies to share their cooking with their neighbors, or to request one of their tasty creations.
And these are only few samples. Chef.one is 100% German, Gnammo is 100% Italian, Eatwithlocals takes the UK into account, Belgium and Ireland most of all. It's possible to find the best platform according to country and get in touch with it, doing some marketing or contacting prominent members to start promoting a coffee, who respects the characteristics of sharing economy.
So the question is: Coffee roasters, what more are you waiting for?
Source: Credit Suisse Report and Oxford University Researchers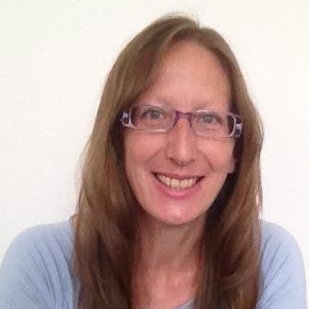 Giovanna is a coffee writer and book author, with a particular expertise in web visibility and online marketing solutions for Italian Coffee Roasters and Ho.Re.Ca realities.
Giovanna in numbers: 2 Master's degrees at Milan State University (Food Sciences 107/110 and Agricultural Science 110/110), 1 Master in Management of Development Projects and 1 Scholarship to Escuela Politecnica Nacional of Quito, Ecuador, where she was involved in Cocoa and Coffee Projects, 7 years teaching in Cooking Schools in Italy and Germany, 4 spoken and written languages, 10 years as freelance Journalist for Notiziario Torrefattori, 3 published books and 1 badge as Foreign Press released by German Photojournalist Association (Card No. BPA12A19895-017).