What We Learned From Visiting 1500 Coffee Shop And Cafe Websites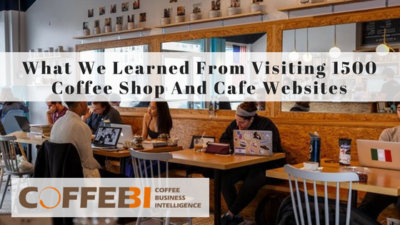 Recently we looked at the internet presence of around 1500 of London's coffee shops and cafes.
There are some truly stunning examples out there, beautifully designed, fabulous images, easy to navigate that made us want to stop what we were doing, jump in the car and go there!
At the other end of the scale, there were some that were self-sabotaging, serving as a warning to everyone contemplating a visit not to bother!
We often get asked what a good coffee shop or cafe website should look like and how much it should cost? Or even
"do I need a website when I've got a Facebook page?"
The answer to this last point is – Yes – you do need a website if you want to be in control of what people find when the search for you.
Simply it needs to be inviting with real images, not stock images, and tell the story of the place, and the owners.
It must have the address (a google map would be excellent), telephone number and contact details, be easy to navigate and be mobile friendly.
Now we know at this point, we will have website designers and SEO experts screaming at the screen about keywords, metadata, load speed, tracking pixels etc.
However for most small independent coffee shops or cafes as long as they get the things I have mentioned above right then, they will be found online by the people who want to know more about them!
Google is excellent at searching for local businesses and will show your website in its results providing you have these simple things in place.
For more complicated situations – multisite, e-commerce, then you are recommended to get professional advice, but for a simple website, the cost is less than £2 a week if you do it yourself through a website builder like Wix.
Your website needs to be fit for purpose – to get people through your doors.
These are the top mistakes we found when researching coffee shop and cafes recently:
No mention of the founders or owners – they talked in the 3rd party about the business – "Caffe Caffe is renowned for its great food and coffee"
Social media icons not linked to the correct accounts
The contact form is not working
Why should I visit? – nothing describing the reasons why anyone should visit
Spelling mistakes
Poor quality images or stock photos
Not mobile friendly
The most significant surprise though, was that over 50% of the coffee shops and cafes that we searched on google didn't have a website at all!
They were not in control of their online reputation, so at the mercy of whatever anyone posted about them.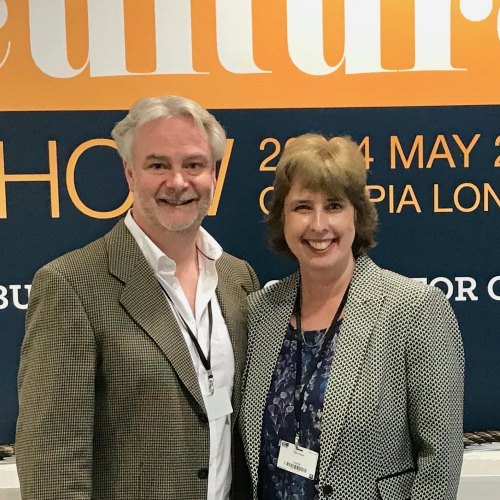 Andrew & Claire Bowen, The Coffeepreneurs, are the Authors of the Amazon best seller, 'The Daily Grind – how to open and run a coffee shop that makes money'. They are also the founders of Cafe Success, 'The ultimate resource for coffee shops'. They own and run their own independent coffee shop, Java&Co, based in Oxfordshire, UK. With over 20 years of experience in the industry, they have been franchisee's, regional franchisees single and multi site operators, as well as developing their own chain of independent coffee shops. They make coffee shop owners more money, by helping them 'Start Up, Scale Up or Tune Up' their coffee businesses.