Cold Brewed, not iced: how Gen Z's new trends will chill the industry
Every generation of consumers has left a mark in modern history, signaling the end of yet another generational recharge. Right now, the last of Millennials are starting to take off in the working force, leaving the oldest "Gen Z" kids to take their places. However, as with every change, one can't help but ponder "What's going to happen now?". While we do not know for certain, one thing, albeit a common portrayal, stays fixed: this new generation loves itself a sugary, flashy and colorful frappuccino.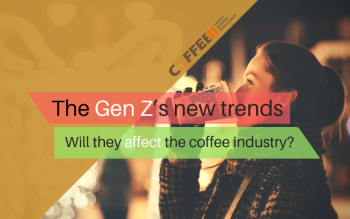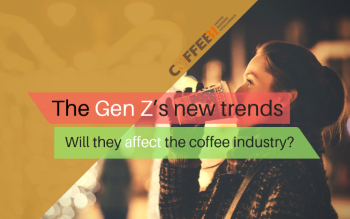 As the generational change runs its course, so do the customers' habits and Gen Z is no exception, nor is the coffee industry exempt from their potential makeover.
First of all, let's establish what "Gen Z" actually means: they are mostly referred to as the youth born between the last of the 90's and the early 2000's. Tech savvy teens that speak with their own lingo, love show-offy foods and change through fashion season quicker than one could keep up with, as they are often stereotyped.
One could say that the most dreaded part of their day is waiting in line at a fancy coffee shop, coincidentally packed with people asking for orders so complicated while all they want is their simple and plain black cup of Joe. And when the order comes up, the name is spelled incorrectly. But alas, as the customers' habits change, so does the coffee industry.
To nobody's surprise, the general thought of these youths loving carefully handcrafted latte art or caramel drizzled seasonal specials is oftentimes the truth and the future of coffee.
However, America's new customers, as we can see in an extract from CSP Daily, aren't quite as predictable. As quoted:
"According to Technomic's 2018 Generational report, cold or iced coffee is Gen Z's most-frequently purchased drink; 56% of Gen Z say they have purchased it from a foodservice location in the last month (and that number is higher among younger Gen Z, ages 18- to 21-years old). Following cold coffee is hot coffee, which 54% say they've bought."
Interestingly enough, this "cold coffee" isn't the iced coffee one may think of, but instead, it is called "Cold Brew". As the name suggests, this kind of coffee is brewed in cold water, a process that takes up to 12 hours before the beverage is ready for consumption. The rise in Cold Brew sales is particularly associated with the widespread of the so called "Hipster" trends in mainstream media. Almost like a cruel joke, what was started by an nonconformist movement is going to quadruple in demand and will reach a market of 170 million dollars at the end of 2025, as estimated by the Stretson Report.
Interestingly enough, Cold Brew has spiked in sales even as far as China, as an alternative to instant coffee. The rise is due to the fact that until the 1990s, instant coffee was the only affordable kind by the Chinese working class, as also stated in this Shine press release:
"Mintel research also found that just 3 percent of Chinese consumers were drinking drip bag coffee in 2016; however, this figure shot up to 20 percent just one year later. As such, there is an obvious need for companies and manufacturers to breathe new life to China's dipping instant coffee market by introducing newer and more innovative instant coffee launches. […] Although cold brew is still quite a niche idea within the overall coffee category, we are already seeing various offerings of cold brew instant coffees available in the Chinese market."
Furthermore, local brands are starting to emerge in this seemingly foreign scene, such as the startup Saturn Bird are launching themselves into this new opportunity.
Cold Brew has built its name upon being an alternative for iced coffee in the warmer months of the year, but plenty of braver souls don't deny themselves a cold one even around winter. As a matter of fact, it's estimated to grow in demand and plenty of companies have started preparing themselves for this new wave: from St. Petersburg (Florida)'s local coffee store Kahwa, we already have two kinds of canned cold brew; to major chains, like in the case of Starbucks, which is preparing to launch a line of out-of-tap nitrogen infused cold coffees, nicknames "Nitro".
As reads from the Boston Local:
"Cold drinks like iced espresso, cold brew and Refresher juice drinks have driven more than 80% of Starbucks' beverage growth over the last two years, said Roz Brewer, chief operating officer for Starbucks, during the company's investor day presentation. […] Starbucks started selling Nitro in its Roastery and Tasting Room in Seattle. The brew was such a hit that Starbucks expanded it to 500 Starbucks stores later that year. Right now, 2,500 out of 8,500 US company-operated stores serve Nitro cold brew."

Contact us if you want to know more about coffee market in China or in the United States .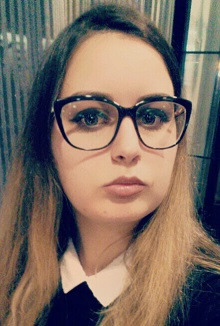 Arianna is a student at the Universtity of Macerata's Humanistics Department.  In 2018, She passed the Cambridge IELTS exam, passing with a Band 8 score. She took her first baby steps in the world of article writing, tourism advertisement and translation.