Coffee in Canada: habits and innovation
Canada is the second largest State, and the tenth largest economy, in the world.
Find out what happens on the other side of the world: Indian Coffee Production: An Overview of Five Decades of Transformation
According to the International Coffee Organization, Canada has a yearly coffee consumption of 3.9 million (60kg bags) behind the EU, the US, Japan and Russia.
In terms of coffee consumption, Canada is one of the largest coffee consumers in the world. Canadians are a coffee-loving people with most coffee consumers enjoying a cup of coffee during breakfast, which, in terms of coffee consumption, is the time of day that dominates all other parts of the day.

Out of 20 countries in the world that drink more coffee per capita, Canadians use about 6.5 kg /year per capita, more than the US and the UK.

On average, 72% of Canadians between 18 and 79 drink coffee on a daily basis but among regular coffee drinkers, the average consumption is 2.8 cups per day (Coffee Association of Canada).
While Canadians drink two cups of coffee per day on average, the provinces of Manitoba and Saskatchewan host the most enthusiastic coffee drinkers with 18% of heavy consumers having five or more cups of coffee per day (Coffee Association of Canada).
Out-of-home coffee consumption
Most coffee consumption in Canada comes from the Home segment. In fact, seven out of 10 cups of coffee are consumed at home.

How have habits of home consumption changed in the rest of the world ?
Discover the impact of capsules on the global market
Two out of three Canadians visit coffee shops at least once a month and coffee is the first beverage consumed out-of-home ahead of soft drinks and tea. Observing the habits of Canadian consumers, traditional coffee is preferred by more than half of coffee drinkers.

Additionally, espresso-based beverages are popular, in fact one in three coffee drinkers prefer this type of beverage.
Non espresso-based beverages, on the other hand, represent only a niche market in Canada.
Specialty coffee (cappuccino, espresso, latte, café mocha, macchiato and Caffè Americano) are becoming more popular in recent years (up 3% from 2011 to 2015).
Coffee-lovers' habits
Delivery apps, such as Uber Eats and SkipTheDishes, contribute to the growth of coffee companies and help to make drinks like coffee and tea more accessible to people.
Customers enjoy the convenience of ordering from the office or from the comfort of their home and orders are often larger than we see in bars.
Among regular coffee drinkers, 5% order it via app while 7% use specialized delivery services.
Market experts agree that speciality espresso-based coffees drive the small growth that is taking place in the coffee market, with millennials fuelling the popularity of speciality coffee-based drinks.
Major coffee shop chains
According to a survey conducted by MacLean's magazine at the end of 2017, the most-loved coffee shop chains of 1,500 Canadian readers were McCafé, Second Cup, Starbucks and Tim Hortons.
Over the years these chains have taken steps to improve their services thereby increasing market competitiveness.
The favourite chain was McDonald's with its McCafé.
Among other chains, Van Houtte, Robin Donut's and Seven Eleven stand out, which, although not market leaders, are among the consumer favourites.
The chain that dominates the market is, in fact, Tim Hortons, which launched its new rewards programme in March 2019, offering customers the opportunity to collect rewards via a card and via the mobile app.
Starbucks has updated its loyalty programme with changes that allow customers to redeem rewards.
Starbucks Canada has gone one step further by launching a door-to-door delivery service in partnership with Uber Eats.
Starbucks Delivers is available in major cities including Toronto, Vancouver and Calgary, and the company expects the service will help it to reach new customers using the Uber Eats platform, as well as offering existing customers greater convenience.
While McDonald's launched a new mobile version of its McCafé rewards in January 2019, David's Tea also updated its Frequent Steeper loyalty programme in January 2019, allowing customers to collect points using a physical card or a points collection system.
One of the largest coffee shop chains in the country, Second Cup Co., affirms that its customer loyalty programme is "a fundamental part of their growth strategy", so much so that the numbers of the Second Cup Reward Programme represented a quarter of annual sales in 2018.
In what is one of the brand's biggest initiatives, Second Cup is now ready to launch advance payments through its app and website.
Contact us for any in-depth analysis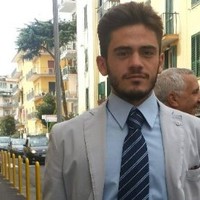 Mainly deal with writing digital contents, I'm from Naples, a city with a long tradition for coffee: so contents and coffee are two of my businesses.
Passionate about politics and information, I spent my youth between football fields, school and university desks. Inveterate traveler, my motto is "Let's eat and drink something new".