Coffee post lockdown: how to change to be successful
More than a year after the onset of the pandemic, coffee is resilient, but its market will not be as it was before.
European restaurateurs are reopening, albeit partially and in difficult conditions due to the reduction of space and the mandatory safety measures, but we are already witnessing a change in consumer preferences and behaviours.
During the 'lockdown' there was an increase in home consumption of food and an increase in orders with delivery or collection. This has progressively affected the increase in service expectations and greater attention to the price-quality ratio and healthy food.

As for coffee, the increase in consumption within the home was accompanied by the search for selected blends and greater attention to quality. The increase in requests for semi-professional coffee machines was intended to reproduce the quality of the coffee cup in the bar.
The most recent data show that less coffee is consumed than before but consumed at different times and in different places. All this does not mean that coffee shops or restaurants are finished—consumers are eager to return—but they have new expectations and should not be disappointed.
We will have to rethink the experience, new blends and the way the coffee has been served up to now.
The pandemic has accelerated the use of digital channels and contactless ordering, but it has also changed the eating habits and lifestyles of consumers.
The out-of-home operators will have to take all the necessary actions to innovate and restart.
But, how to change? What to do to innovate? The answer always comes from observing and listening to customers and analysing the markets.
Even after the pandemic, consumers will continue to use online channels for reservations and deliveries.
Operators will need to be prepared to continue using these channels and to improve them so they are more effective and efficient.
It is not just about improving the usability of online channels and delivery times or costs, but about improving further aspects. In fact, it is not just a question of time, but of quality.
For example, delivery packaging could be improved, providing premium services and agreed times for customers willing to pay a higher price.
Restaurateurs will need to consider creating menus that travel well, making sure they can fulfil orders accurately to prevent products from deteriorating or cooling down, thus safeguarding quality and their brand.
The online channel could be managed almost independently, reserving a different experience for customers at the table that does not replace the take-away and home consumption experience.
As for reservations, systems will be needed to reduce waiting times and improve fulfilment capacity.
At the table, applications could be used to place orders, not only for security reasons but also to increase requests, with personalized offers and menus for registered customers.
Added to this is the need to reconfigure interior spaces with the use of take-away aisles and areas for table service. Solutions will have to be found that impact less on labour costs and delivery times.
If the spaces cannot be adapted, it will also be necessary to consider the possibility of making the choice to operate only at the table or only in take away.
The delivery-only restaurant model is already making headway in many countries, offering a radically new business model.
The important thing will therefore be to focus on what you can do best, not only to achieve economies of scale but, above all, to serve with exclusivity.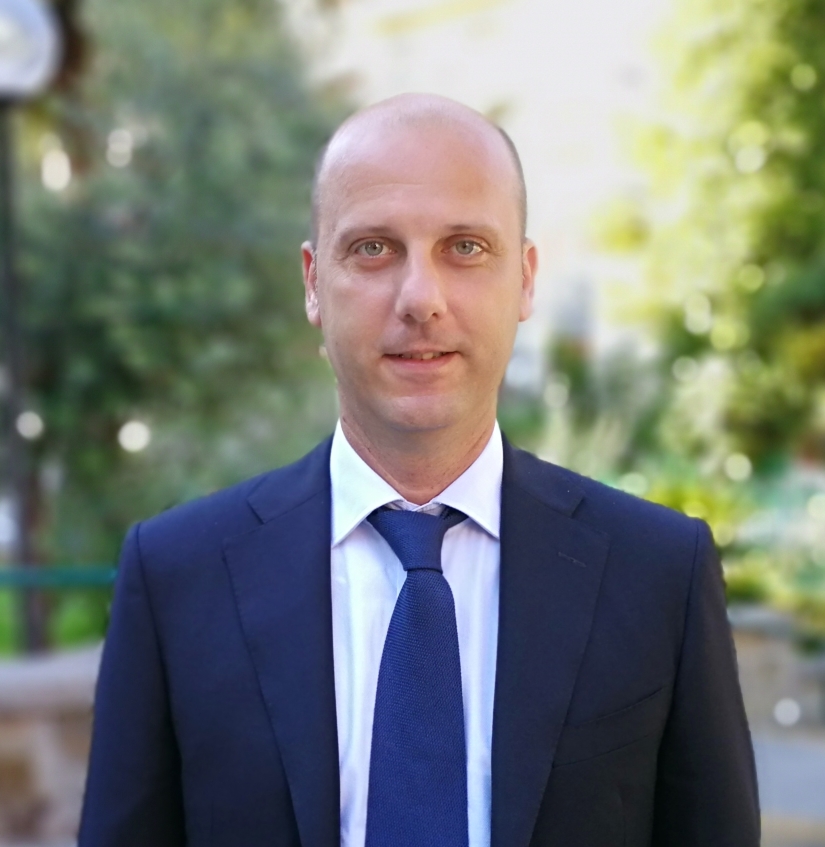 About 20 years of experience in competitive market analysis, data surveys, worldwide markets, and significant experience in the study of the coffee industry, especially in B2B, HORECA and professional markets.
In charge of selecting the appropriate research methodology and supporting techniques to meet customers' business objectives, with specific expertise in research plans and questionnaires.
Consultant in interpreting data, writing reports, and making actionable recommendations.
For Mariano, coffee is not only a job but also a passion.