Russian Coffee Cup: try-outs in St.Petersburg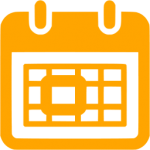 Teams from the best coffee shops in the Northwest region of Russia are competing these days in the try-outs for the Russian Coffee Cup in Moscow. On March 24-25 the visitors of the event can witness not only the process of coffee making, but the real art.
The competitors are going to demonstrate their skills and speed, as well as their creativity. Everybody should be ready for great show and for diving into the atmosphere of a coffee festival.
The best coffee shops – the winners of the try-outs – will compete in the finals during Мoscow Coffee and Tea Expo 2016 on October 17-20.
Moscow Coffee and Tea Expo is an international exhibition for the professionals of coffee and tea industry. Organized by PIR Expo, it is the largest exhibition in the field in Russia uniting specialists form USA, CIS, and Europe. The exhibition takes 1,200 square meters, hosts 142 brands, holds more than 80 seminars and 5 championships.
Interesting content? Share it with your colleagues