Coffee Pods About to Overtake Instant and Ground Coffee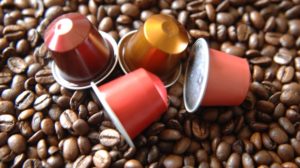 A recent study from Kantar Worldpanel revealed major increase in coffee pods consumption and data shows that coffee capsules are soon to surpass both instant and standard ground coffee.
An increase of 29.5 per cent over the last 12 months in the sales of coffee capsules represents a remarkable figure. Especially in view of the fact that over the same period sales of standard ground coffee rose by only 2.5 per cent. These results raise already existing
This content is reserved to the members of the CoffeeBI Community. 

To continue reading, register for free or sign-up here.
Jana is communications and content marketing professional based in the lovely city of Copenhagen, Denmark. She currently works for Market-Inspector.co.uk, a B2B marketplace for businesses and institutions in Europe focusing on coffee machines market. However her interests go beyond coffee related topics to such as travelling and volleyball.