Ugandan Government Promotes Coffee-Drinking Culture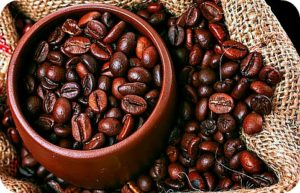 According to reports by Quartz Africa, Uganda consumed only 3% of its total coffee production last year.
This is far below what its neighbor, Ethiopia, who produces more coffee than Uganda is consuming. Ethiopia consumes about half its total coffee production yearly.
Inspire Africa, a development agency that promotes coffee consumption amongst Ugandans says if Uganda should consume 10% of its coffee produced, it could contribute about $2.3 billion in the national economy. Though it is not very certain, if local consumption will bring in that much contribution to the country, the Ugandan government is doing its best to increase total coffee production in Uganda by 2020.
Uganda Coffee Development Authority (UCDA) managing director, Emmanuel Iyamulemye Niyigira, says more people will invest in the coffee sector if the farmers and consumers appreciate the value of coffee.
By appreciation, he means if Ugandans can start consuming coffee produced and processed locally.
The Ugandan Coffee Development Authority offers a three week advanced training course for baristas on how to make lattes and cappuccinos.
One of the methods used by the government to promote consumption of coffee is by highlighting its health benefits on posters as well as disproving the negative image on effects of coffee consumption.
The government also helps support local entrepreneurs who are into coffee processing for local consumption. An example is the case of Rugasira, whom the government supported by helping them buy a coffee roaster as well as some funding.
Coffee producers in Uganda rarely consume their products. Niyibigira, the head of Uganda's coffee agency confesses he used to prefer tea but now drinks coffee since he took his new job.
An executive at Endiro Coffee, Cody Lorance, says the number of coffee shops in Uganda has increased from just a few serving foreigners, usually expatriates, to over a hundred in the last decade. Though Endiro Coffee was disregarded at the start of 2011, it now has over five locations in Uganda and will soon be introduced in the U.S.
He also adds that their food is what attracts the locals but many always come back for the good coffee they serve.
Uganda is one of Africa's leading coffee exporter second only to Ethiopia. In 2015 Uganda exported an estimated 3.6 million 60kg bags of arabica and robusta coffee generating about $450 million in revenue. Uganda is also a high tea-drinking country.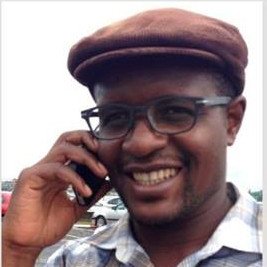 I am a blogger and an experienced freelance digital content writer with focus on small business, finance, agribusiness and tax law.