Do you think setting up a website and/or Social Media accounts on Facebook, Instagram or Twitter is enough to being found by your customers?
Sure, if your customers already know what and who (your brand name) they are looking for, it should be easy for them to find you. But, given the fact, they don't know you, yet, how can you manage to be found, when your (potential) customers are looking for coffee businesses, such as cafes, coffee shops or roasteries nearby or an online shop for their next coffee purchase or even coffee courses?
I'm sure, you've heard of SEO (search engine optimization), Google My Business, review pages and such, before! This  article is focusing on these tools that can support you with making your coffee brand visible for your customers online.
Search engine optimization (SEO)
Before you start using SEO for you, make sure, you create great content on your website for your customers, be it on your 'about' page, your offer, your news page or your blog.
...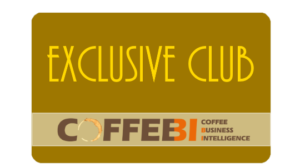 This content is reserved for CoffeeBI Exclusive Club members.  You can join our club by subscribing to the CoffeeBI Membership Program. Log in to access your Club area or sign up now, it's free: click here to sign up.