A New Modular Coffee System Designed to Fit in a Bag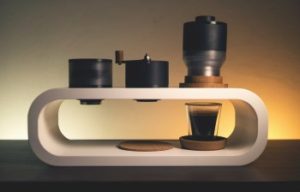 A new manual, portable and light invention, Porta Rista, appears on kickstarter and makes coffee available at every single moment during the day.
Porta Rista  from Fuse Coffee is a portable, interchangeable coffee kit, so small that it fits in a bag. Various modules do different tasks, like grinding coffee beans, making an espresso shot or pressing a cup of long black coffee. It comes with three different coffee opportunities from which to choose. Module X is for espresso, Y for pressed coffee and Z for grinding beans. At the moment it is designed only for coffee pods of Segafredo, Zanetti Coffee System , illy iperEspresso , Nestlé Nespresso  and Cafe Creme Boncafe.
Modules are tiny and light, and what makes it even better is the fact that this unit does not demand any batteries or electricity, but your personal power. Porta Rista allows you to determine the amount of caffeine you want your coffee to have, up to 12 grams or how sweet coffee to be, with the help of specially designed Variable Valve.
Containers made of stainless steel and laminated with Teflon coating are some of the features that make Porta Rista easy to use and clean only with water. Nonetheless, the protective cover is easily transformed into a coffee cup to make the enjoyment even better. The components of Porta Rista are designed so as to ensure quality, safety, durability and usefulness, allowing the self-confident staff at FUSE to give 12 month warranty which assures us that this gadget should have long life.
Graduated in Philosophy, Sladjana has a master degree in English language and literature. She has worked as an English teacher in various schools in Vranje, as a translator, proof-reader and writer for "Profit magazine" which issues texts about economy, successful people, companies, and marketing. Since June 2017, she has been writing for CoffeeBI as a reporter from Europe.
Interesting content? Share it with your colleagues