Japan: Asia's biggest coffee market
Japan is the fifth-largest importer of coffee and coffee products. As per ICO (International Coffee Organization), in the 2020-2021 crop year, it is estimated that Japan imported 6751 bags (in thousand 60-kg bags) of green coffee beans; a 0.1% decline from 2018-19 due to an economic slowdown following the Covid-19 lockdown measures.
Japan imported nearly 34% of green beans from Brazil followed by Colombia, Guatemala, Ethiopia, Indonesia and Vietnam.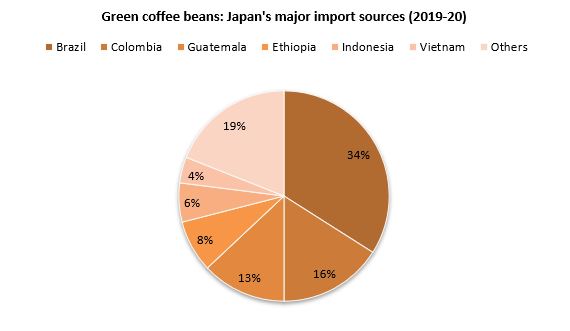 Similar to 2020-21 imports, the consumption patterns in 2019-20 crop year, suggest that the Japanese consumed 7479 bags (in thousand 60-kg bags)of green coffee beans registering a de-growth of 1.9% compared to 2018-19. Consumption in 2020-21 is further seen declining in 2020-21 to reach 7303 bags (in thousand 60-kg bags).
The average per capita consumption of green beans is projected at 2.0kg in 2020, which is indicative of Japan's potential in retaining its position as the biggest market in South-East Asia.
The rising demand for roasted Vietnamese Robusta

With the working from home trend driving up demand for Vietnamese Robusta Coffee Beans, the instant coffee consumption among the Japanese is also seen increasing between April and June(CAGR 10%) despite the onset of the Covid-19 pandemic.
On the contrary, the sales of high-quality roasted Arabica beans have declined slightly in the current fiscal after the closing down of cafes and restaurants in the region. For instance, Starbucks Coffee in Japan was forced to halt business at approximately 1,100 outlets due to Japan's state of emergency back in April 2020. The world-famous coffee chain was among the many cafes and dining establishments across the country to be ceased operation.
According to some sources, Japan's HoReCa sector has not yet fully recovered from the Covid-19 crisis keeping the demand for Arabica weak.
Another category that has picked-up is "instant coffee". Many leading Japanese coffee processors reported a spike in their sales particularly in the months following April and until June.
Furthermore, Arabica imports from Brazil suffered a decline of 40%, during the period making Vietnam the leading coffee supplier to the Japanese market.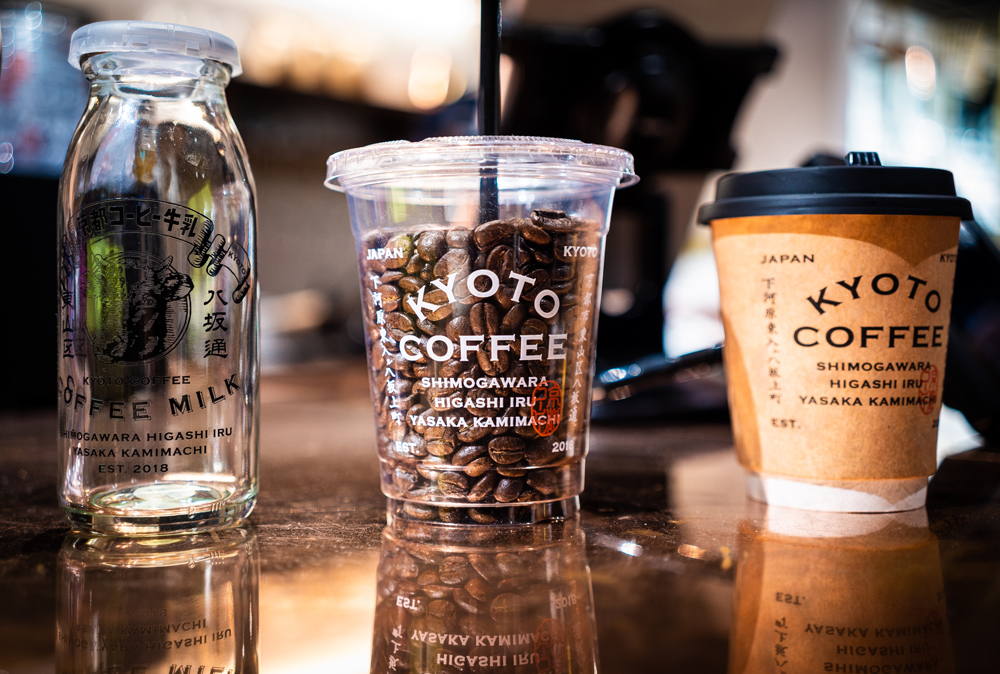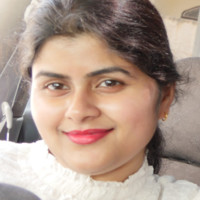 Market Researcher with more than 8 years of strategic research experience across different industry sectors ranging from Beverages to Lighting products in both Asia and Middle East-North Africa(MENA) regions.