The World's Best Coffee is To Be Found in… Australia!
According to Cosimo Libardo, who is now CEO of Toby's Estate Coffee, the world's best coffee is Australian! "It's a totally unique market that centres around the Specialty segment. It all began when consumers started demanding quality coffee, and even big businesses like McDonalds had to adapt. We have 64,000 establishments serving a population of 22 million. The model that has been developed in recent years is that of a café that serves good coffee alongside high-quality food."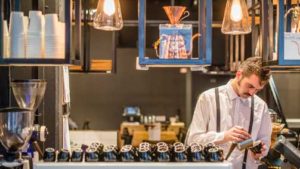 The love of this commodity has prompted a surge in new consumption opportunities and types. While the espresso-based beverages are 70%-75% milk based (the so-called "flat white", a cappuccino with a thicker, creamier froth), its supremacy is now being challenged by cold brew, cold extraction in bottles, nitro brew with the addition of carbon dioxide and served on tap, the so-called Sprotonic, made with espresso, tonic and ice, and the Cascara Soda, which is a herbal infusion made from a combination of the dried skins of coffee cherries and soda. Coffee is being used as an ingredient in ever more exotic preparations and is now even an ingredient in certain cocktails.
Asia, meanwhile, "is another interesting market where quality coffees are served by highly skilled baristas. The trend is still in its infancy and rather patchy for the time being. People used to look to Italy and then to the States, but now Australia, London, New York, Portland or Chicago are where the best coffee is drunk," Libardo concludes.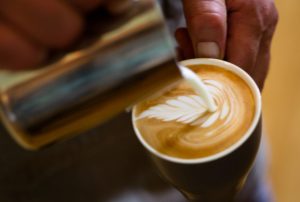 According to Drewry Pearson, CEO of the Irish Republic's Marco Beverage Systems "in recent years we have seen significant changes both in the commodity itself and in the machinery that processes it. The Specialty revolution has led to an increase in quality and it is the ability of the roaster to communicate with and sometimes directly purchase from the grower that results in the opportunity to invest in quality. The renewed focus on quality has breathed new life into filter coffee, and more advanced equipment has been created in order to come up to the new quality standards that are now expected of the Specialty coffee. This might imply manual or automatic extraction straight to the cup or by capsule, but the aim is always to achieve the best, freshest flavour." This is nothing short of a revolution that looks set to become increasingly widespread and firmly established: "The coffee industry is in excellent health and is growing everywhere, with a 17% increase expected over the next decade. And despite the threats (climate, disease, geopolitics) especially to the quality segment, the growing appreciation of the various types of coffee now on offer and the social relations it encourages lead us to believe that the future will be bright indeed."
(From HostMilano 2017)
Interesting content? Share it with your colleagues